Who needs a transplant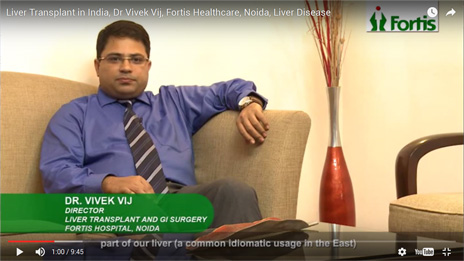 When the liver fails to perform 80-90% of the liver functions, liver transplantation might be the only cure for liver. Indications of liver transplant are different in adults and pediatric population. There are many reasons, why a patient would need liver transplant. Broad indications of liver transplant are chronic liver disease, acute liver failure and some of liver cancers. If your liver is infected with the following conditions, it may result in acute or chronic liver failure and a liver transplant may be required:
Chronic liver diseases: Here, the liver damages slowly due to one or other reasons. Four most common reasons for chronic liver disease are:

HCV infection
HBV infection
Alcoholic liver disease
Non alcoholic fatty liver disease
Autoimmune hepatitis, biliary cirrhosis, Wilson's disease etc.



Acute liver failure: This is a catastrophic illness in which a person with no pre-existing liver diseases suddenly develops liver failure within a short span of 2-4 weeks. Main reasons for ALF in India are:

Hepatitis E virus infection especially during pregnancy
Some medicines like ATT or paracetamol
Rat Poison
Wilsons disease, autoimmune hepatitis
Unknown reasons



Liver Cancer: Some of the liver cancers which can be treated with liver transplant are:

Primary liver cancer called as HCC
Primary bile duct cancer- Cholangiocarcinoma
Metastatic NET (neuroendocrine tumors)
Although in majority of cases, we are able to diagnose the cause of liver disease, no cause can be found in 10-15% of the cases of liver damage. To discuss your liver condition, consult Dr. Vivek Vij, one of the top liver surgeons in India.