WHAT IS LIVER TRANSPLANT?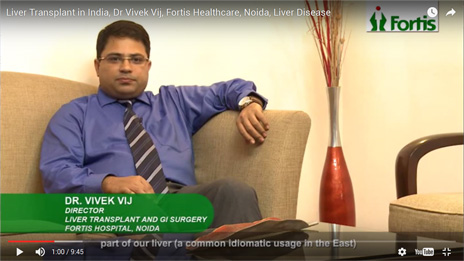 Liver Transplant is an operation, usually performed when a liver has been damaged to such an extent that it can no longer function properly. In this procedure, the damaged liver completely removed and is replaced with new healthy liver. Based on the source of liver donation, liver transplantation can be carried out in two ways:
Living donor liver transplant (LDLT) – In this procedure, a portion of the liver (liver graft) is taken from healthy living donor after proper evaluation. Percentage of liver taken depends upon age and weight of the recipient. Up to 70% of liver can be safely removed from the healthy donor. Post the transplant, this partial liver regenerates in both the patient and donor. Although the process of regeneration takes a few months, 80-90% of regeneration happens within 4-6 weeks post the transplant. About 70% of transplants performed in India are LDLT.
Deceased Donor (Cadaveric) Liver Transplant (DDLT) – In this procedure, liver is taken from the brain dead donor. Brain death is a clinical scenario in which brain stops functioning and external support (in the form of ventilator) is required to maintain oxygen in the body. Brain death is scientifically similar to actual death. Soon after brain death, organs such as heart, liver etc. continue working for a limited period of time and it is during this time that all the organs can be donated. Majority of the transplants in the West are Deceased Donor Liver Transplants
In an ideal scenario, there should be healthy mix of DDLT and LDLT to save more lives and to decrease the risk for living donors.
Book your appointment with one of the best liver surgeons in India, Dr. Vivek Vij.