Liver Transplant Success Rate in India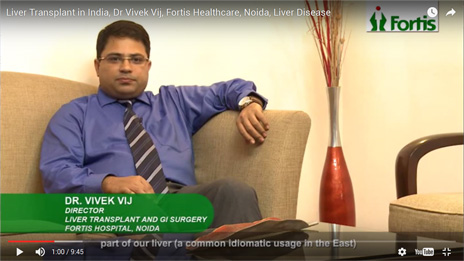 Liver Transplant is a very successful treatment and in-hospital survival or success rate is more than 95% at advanced and well-equipped liver transplant centers. This means that out of 100 liver transplants performed, 95 patients recover and are discharged in healthy conditions. 3-5% risk of life is associated with this technically complex procedure. The major risk is from infections and rejection post liver transplant. Besides, the long-term success rate of the liver transplant is also very high and you can expect 65%- 70% of survival rate 15-20 years subsequent to the transplant.
Patients, including children and sportspersons, live a normal life and are able to resume routine activities after 3-6 months of the surgery. Patients can experience various problems depending upon the time interval from the transplant. Three most common problems in initial 1-2 years are biliary stricture, Infections like CMV and rejection of the liver by the immunity of the body. Our center offers lowest biliary complication rate of less than 5% as compared to the incidence of 15-20% in rest of the world. This is due to the new technique invented by our experts and our success results have been published in top international journals. Book an appointment with Dr. Vivek Vij, one of the top liver surgeon offers best liver transplant success rate in India.
Book an appointment with Dr. Vivek Vij, one of the top liver surgeons in India.