Cost of Liver Transplant in India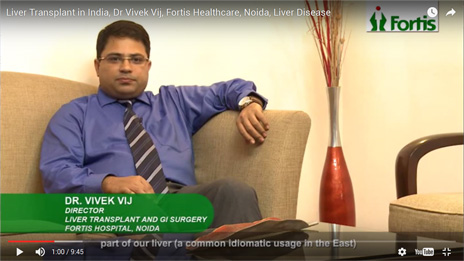 Starting from regular tests and performing the transplant to the post-operative care and lifelong medications, all this heavily contributes to the cost of the transplant surgery, making it difficult for some people to afford. Costs associated with transplantation include:
Extensive laboratory tests
Fee for transplant surgeons and operating room personnel
Organ recovery
Latest Equipments & medical tools for surgery
Transportation
Lodging and food for family members (during the period of surgery and hospitalization)
Physical therapy and Rehabilitation
Patient lodging (After discharge)
Anti-rejection drugs and other medications
Liver Transplant Cost in India.
Advanced Institute of Liver and Biliary Sciences offers most advanced treatments, together with out-and-out assistance at an affordable cost to smoothen out your cost worries. For more details, you can get in touch with Dr. Vivek Vij, the best liver transplant surgeon in India. Liver Transplant Cost in India.
Liver Transplant Cost in India :
Cost of liver transplant in India procedure is a complex issue and for simplification following facts should be considered before choosing any hospital or team.
Does the hospital offers comprehensive package? : which means pre-operative workup and analysis for donor and patient are included or not .
Max length of stay for patient's donor .

~ 10 days
~21 days + 3 days ( pre-operative workup included )
What are the exclusion of package

~I.C.U Stay : Normally many hospitals promote limited I.C.U stay beyond which they start charging.
~Blood cost : It is included or are there any cost limits beyond which they start charging.
~High end antibiotics

What percentage of patients pay more than the package amount at the time of discharge —> Not more than 5% of patients i.e be only in complications. It depends on how experienced and technically advance the team is and as lesser complications . (Complications –> USP link )
For Indian patients we offer a package which any hospital cannot match.