Complications after Liver Transplant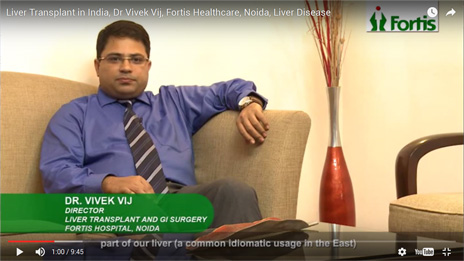 Liver transplant is a very complex surgery which can lead to numerous complications. Although not every patient experiences these complications, most of them are preventable if patients strictly follow the instructions and regularly visit for follow-ups. It is important for the patient and the family to understand these major complications that can occur after liver transplant:
Bleeding: It can occur during or post liver transplant from any part of the body due to changes in the blood coagulation parameters. It is mostly preventable and correctible with advent in the better surgical and medical management protocols.


Immunological Rejection:It is one of the most common complication which arises out of the basic tendency of our immune system to eject the foreign organ, i.e. liver; thereby damaging it. Lifelong medicines, such as Immunosuppressant, are given to prevent this.



Infection: Immunosuppressive medicines decrease the immunity of the body, which results in higher chances for getting infections – bacterial, viral or fungal. The chances of getting such infections are higher during initial months of the transplant. Prophylaxis medicine is advised to prevent the infection.



Biliary complications: Leakage of bole from the bile duct anastomosis or the stricture of the bile duct was a common complication after liver transplant. However, they are not very common anymore due to advanced surgical techniques at our centre.


Complications related to Immunosuppressant(s): Immunosuppressive medications have their own side-effects and thus, it is very important to monitor the dose. They may result in complications such as hyperkalemia (elevated blood potassium levels), increased level of blood sugar, hypomagnesemia, neurological complications such as tremors, mood swings, seizures, and/or renal failure. These complications are preventable if detected timely and hence, it is important to visit your doctor for proper follow-ups.
Recurrence of primary disease or Liver cancer: Even after the surgery, there are chances of recurrence of primary disease, especially in the cases of patients with hepatitis C and liver cancer. This is the reason patients are strictly diagnosed for transplant selection based on their medical, clinical and radiological profile.